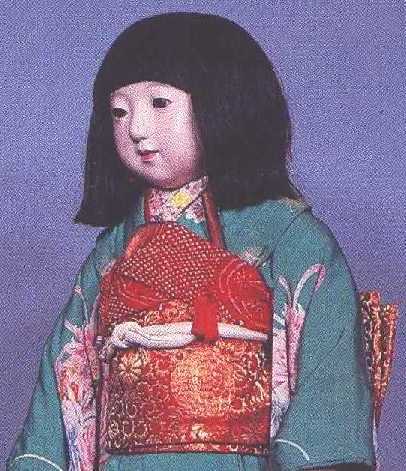 Location

The Newark Museum (New Jersey)

When the 58 Japanese doll messengers were ready to set sail for the United States in 1927, each doll went to her prefecture or city for an official farewell. Before an audience of Japanese and American residents at Osaka, a lovely little Japanese girl made a formal presentation of Miss Osaka to a little representative girl from the United States. The little Japanese girls wrote a poem that was read at this party:

Farewell, Miss Osaka,
Long-sleeved and almond-eyed;
The long boat-ride of the messenger afar
Must be lonely.
When you arrive in the star-spangled land,
Play good-naturedly
With the little boys and girls
Miss Osaka, good-bye.

The Newark Museum, which had just moved into its own new building in 1928, was selected in the same year as the permanent home for Miss Osaka. The doll ambassador arrived in her steamer trunk accompanied by her little brother, lacquer furniture, formal and informal tea sets, drum, shamisen, two pairs of sandals, parasol, toys and dolls, and 76 letters from schoolgirls in the Osaka area.

The insignia of Osaka City is embroidered on the robes (inner and outer) of the girl doll and on the outer jacket of her brother; the insignia is also painted on the tiny fan tucked into her obi. Her small brocade purse contains miniature calling cards printed in Japanese and English. The letters that accompanied her are beautifully written (probably by schoolteachers) on fine flowered paper, each folded and enclosed in a separate envelope.

Miss Osaka found a particularly sympathetic home in Newark since the Museum had been established in 1909 with a collection of 3,000 Japanese objects. the active Junior Section of the Museum immediately inaugurated an annual Spring Doll Festival centered around the doll and her accoutrements, augmented in 1929-31 with complete Hina Matsuri and Tango no sekku (Boy's Festival) sets made for the Museum in Kyoto. The Junior Festival included ceremonies on tatami mats with local Newark children dressed in homemade kimonos before the elaborately displayed dolls.