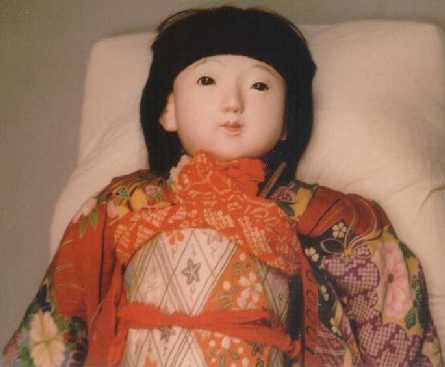 Location

Maine State Museum (Augusta)

Miss Yamagata arrived in the State of Maine in early 1929, after touring the United States during the previous year. In 1927, Maine sent 195 dolls to Japan as part of the efforts of the Committee on World Friendship Among Children to improve relations between the two countries. Japan expressed its thanks by sending to America 58 dolls, including Miss Yamagata, paid for by the contributions collected from over 2 1/2 million Japanese children.

During 1988 and 1989, Miss Yamagata took a year-long return trip to Japan. The Kokusai Bunka Kyokai (International Cultural Association) sponsored a homecoming exhibition for several of the Japanese Friendship Dolls sent to America in 1927. During the visit, Miss Yamagata was repaired by a master doll maker, Mr. Tokubei Yamada, and his assistant, Mr. Sadakichi Kikuchi.

In 1995 and 1996, Miss Yamagata and her accessories were included in a six-month exhibit on international friendship at the Museum. The exhibit brochures were published in Japanese and French, corresponding with the other part of the exhibit relating to the French Merci (Gratitude) train presented to the U.S. in 1949.

The Maine State Museum has about 30 accessories and other objects sent with Miss Yamagata. These include lacquerware storage chests and a tea set. The doll also has a wood and paper fan tucked into the obi (long, broad sash tied about the waist over the kimono), a red silk purse hidden in the folds of the obi, and a cosmetic case (with mirror, hairpin, and bangles inside) suspended from the obi.

Since Miss Yamagata's original kimono became very faded over time, it was replaced with a colorful kimono made in 1919. This is the kimono shown in the above photo, although the Museum still has the original kimono in storage.

One last interesting note about Miss Yamagata is that for some unknown reason the Maine State Museum has the passport of Miss Nagano. For many years the Historical Society of Delaware believed their Japanese Friendship Doll was Miss Karafuto, but in the late 1990s it was determined that their doll was really Miss Nagano based on the design of the kimono.